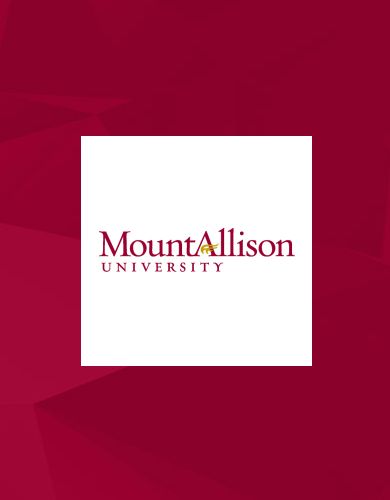 Mount Allison University, located in Sackville, New Brunswick, is widely considered the best undergraduate university in Canada. With an enrolment of approximately 2,400 students, Mount Allison offers degrees in Arts, Fine Arts, Commerce, Music, and Science including an innovative Bachelor of Science in Aviation. The University also provides a Master's of Science to a small, select group of students.
Mount Allison is renowned for providing its students with a unique and enriching educational experience. With interdisciplinary opportunities available in all areas of study, students can take courses in a variety of subjects. The University also delivers opportunities for research at the undergraduate level, with 40 per cent of Science students participating in research projects.
Mount Allison has 22 study abroad and exchange programs at 30 partner institutions in 16 countries worldwide. With more than 140 clubs and societies, and 18 varsity and club sports teams, students have access to a wide range of extracurricular options.
To find out how you can begin your journey at Mount Allison University, visit http://www.mta.ca or contact our Admissions office at admissions@mta.ca or (506) 364-2269.
---
Our address
62 York Street
Sackville, NB
Canada
E4L 1E2
---
Website
Email
Phone
506-364-2269
Fax
506-364-2272