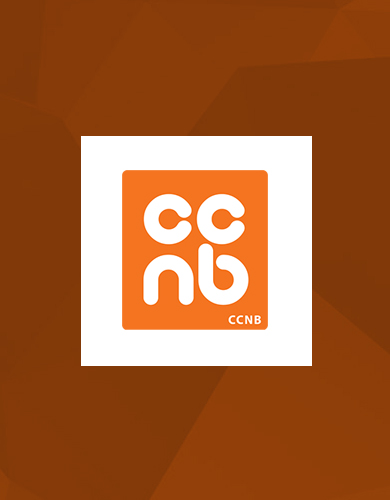 Well established in New Brunswick for nearly 40 years, the Collège communautaire du Nouveau-Brunswick (CCNB) is a first-rate French-language post-secondary educational institution that offers quality training in the areas of general, vocational and educational education. technical. The CCNB has five campuses located in Bathurst, Campbellton, Dieppe, Edmundston and the Acadian Peninsula.
Concerned about the quality of education and the services offered, the CCNB focuses above all on the success of its student population. A very advantageous student-teacher ratio allows personalized teaching and supervision adapted to the needs of each individual. At CCNB, the student is a priority!
All CCNB study programs are developed in partnership with employers and businesses, taking into account fluctuations in economic activity and labor market needs. The expertise of its staff, its entrepreneurial and innovative character, its flexibility and its ability to adapt make CCNB the only post-secondary training institution in New Brunswick that quickly adapts to new trends and real market needs.
Each year, the wide choice of training programs offered at the CCNB attracts students from New Brunswick and all of La Francophonie. With this openness to the world, the CCNB plays an essential role in fulfilling the commitments made by the Government of New Brunswick with regard to education.
The CCNB contributes effectively to the development of individuals, businesses and Acadian and Francophone communities in New Brunswick, Canada and elsewhere in the world. The CCNB is a place that promotes personal and professional development, a place where it is good to study and work !.
---
Our address
725 rue Collège
P.O. Box 266
Bathurst, (N.-B.)
Canada
E2A 3Z2
---
Website
Email
Phone
506-549-5613
Toll Free
1 800 376-5353
Fax
506-789-2430